Students are admitted to LKG & Std. VI. Applications for admission to LKG are ordinarily filled online three months prior to the commencement of the academic year. The dates for applying are announced every year through the school website. The academic year begins in the first week of April. Normally, casual vacancies in other Classes are filled in after the commencement of the academic year. However, no new admission will be given in Class IX and X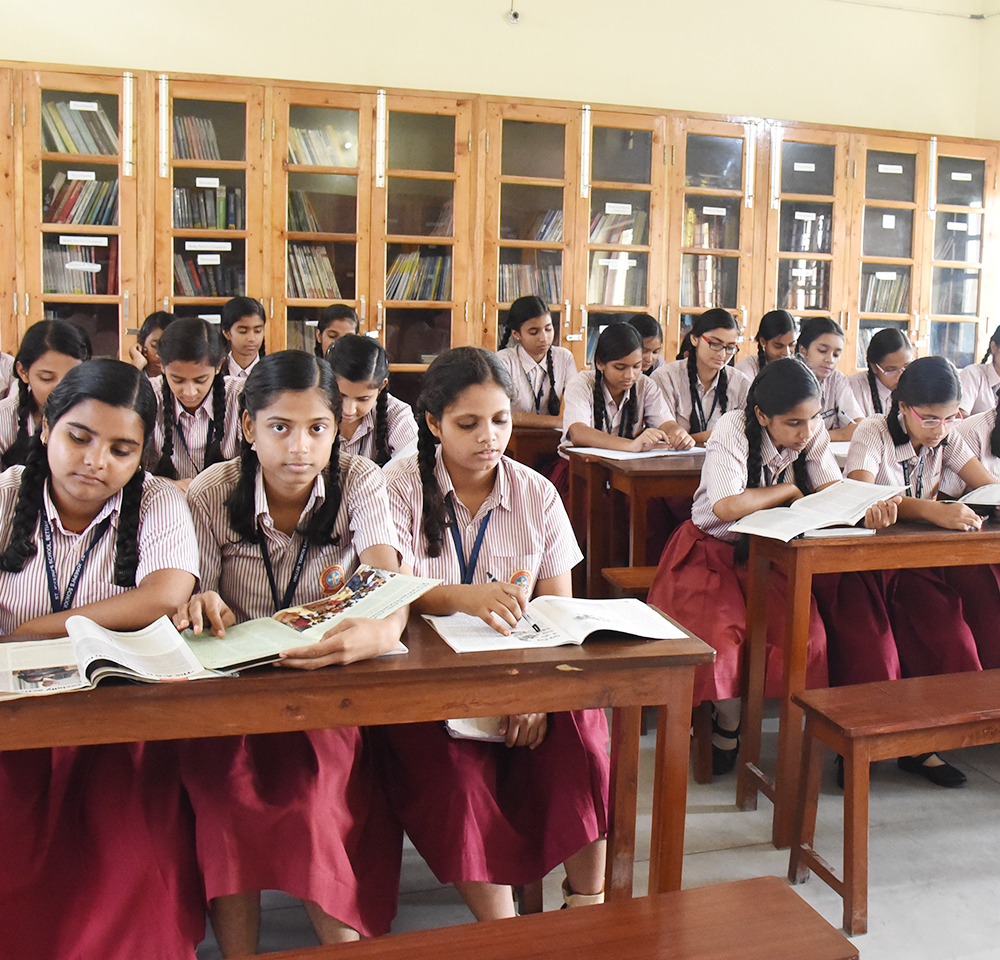 An affidavit stating the date of Birth should be submitted at the time of admission along with the date of birth certificate issued by the competent authority. No further change will be made once this date has been registered in the school records.
Selection of the candidates is done on the basis of a process approved by the governing body of the school. Any Pressure for admission by the offer of donation, letters of recommendation or influence of any nature will automatically disqualify the candidate for admission to any standard.
Medium of Instruction: Medium of instruction for all classes are in English.

SUBSCRIBE TO OUR NEWSLETTER
*Newsletters are sent bi-monthly
Infrastructure and Facilities
St. Joseph's High School, Bettiah
30+
CCTV Camera
The school has installed CCTV Surveillance system in the entire campus. All the class rooms and space used by the students are covered by this to ensure safety of the students and better monitoring within school campus.
Science Laboratory
The school has a full-fledged Physics, Chemistery and Biology Laboratory with all the equipment and instruments to bring clarity and understanding of the subject matter taught in the class.
10000
Books in Library
The school has a spacious Library with more than ten thousand books. All the students of the school are encouraged to make use of this facility to enhance their knowledge. The Library has many periodical subscription.
Dig class
Digital class rooms
The school has digital class rooms with digital equipment for the teaching – learning resources to make the class room activities interesting for the students.
Playground
For Games and Sports
The school provide various games and sufficient sports activities to the students to develop their physical, and mental health. We have two big playgrounds for the students.
Computer Lab
Spacious computer Laboratories
The school has a spacious computer Laboratories well equipped with the latest facilities to enable the students to have access to the latest information technology.